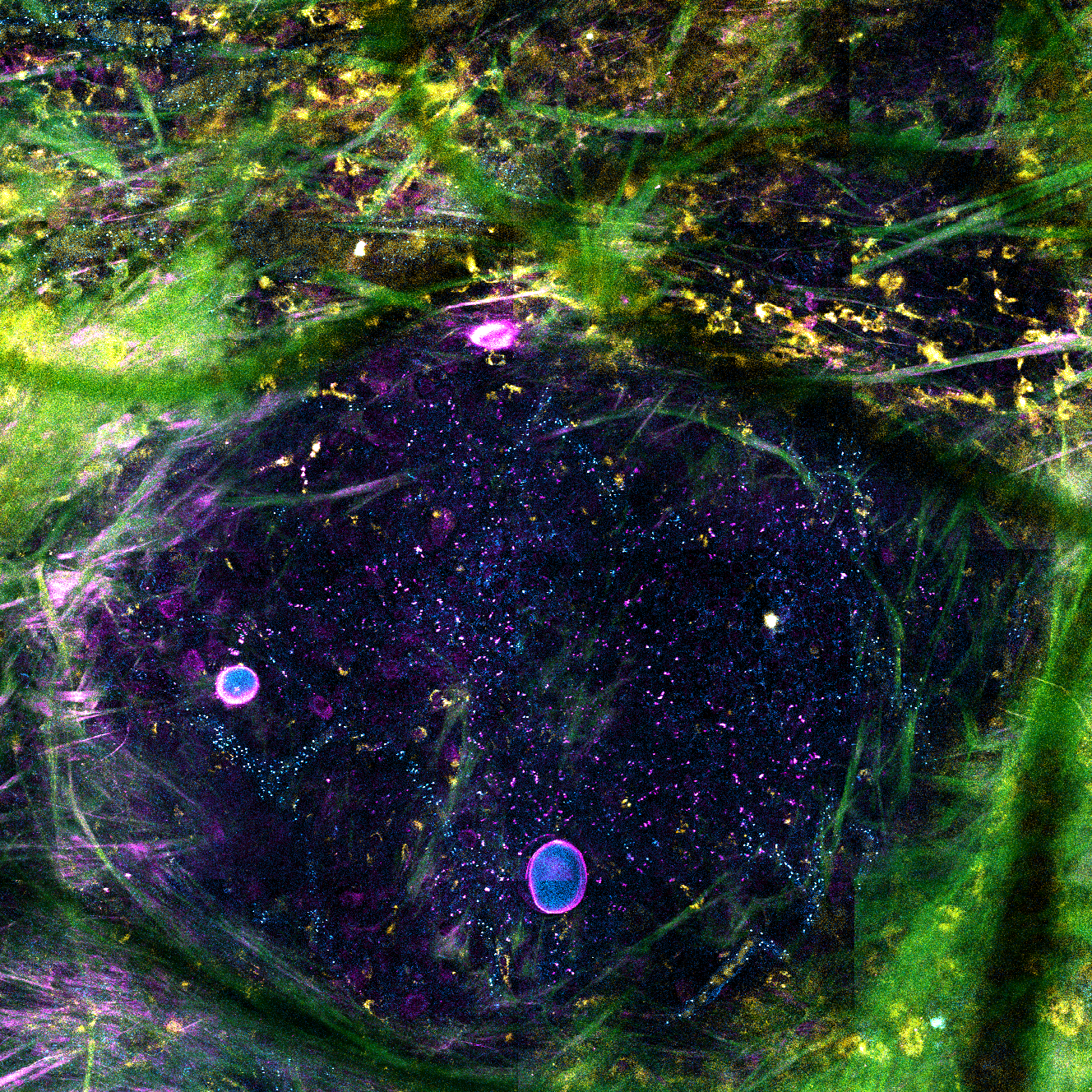 Cancer is characterized by many morphological and metabolic changes. However, diagnosing, characterizing, and treating cancer remain complex challenges. In the Biophotonics Imaging Lab, we are applying light to investigate these issues.
By using optical imaging methods, such as optical coherence tomography (OCT), second harmonic generation (SHG), and multiphoton microscopy, we can probe deep into tissues and characterize the unperturbed native tumor environment in vivo. These methods are all label-free, which means that tissues and live animals can be imaged without the complications of adding exogenous agents.
Recently, more "light" has been shed on the role that extracellular vesicles (EVs) play in cancer. EVs may contribute to the metastatic and premetastatic tissue microenvironment, providing cell-to-cell communication Our work has found that EVs have can be imaged with our SLAM microscopy and that cancer-related EVs have a unique optical signature.